The Apple iPhone is synonymous to the smartphone movement. Arguably the most popular mobile device for the last decade, the Apple iPhone is an easy to use mobile phone that is packed with the latest technological features.
A powerful mobile device, each generation of the iPhone is sleekly designed, and enormously efficient. Whether you're replacing an older model or you're joining the iPhone world for the first time, you won't be disappointed with an Apple iPhone.
You can shop Apple iPhones online with Auditech. We offer a range of iPhones and compatible accessories to get and keep you connected. When you shop with Auditech, you're guaranteed high quality genuine products at competitive prices. And our fast and reliable service ensures that your new device will reach you quickly. We also offer free Australia-Wide Shipping for all orders over $100.
Get your Apple iPhone online with Auditech.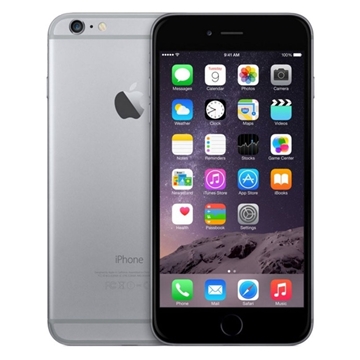 Apple iPhone 6 isn't simply bigger — it's better in every way. Larger, yet dramatically thinner. More powerful, but remarkably power-efficient.