High quality audio and staying connected at all times is made easy with a pair of Powerflo+ headphones. Lightweight, Bluetooth and wireless, Powerflo+ headphones have been designed with comfort and practicality in mind.
The perfect accessory for sport and exercise, a pair of Powerflo+ headphones will stay put and provide optimal sound while you're on the move.
If you're looking for wireless sports headphones, look no further than a pair of Powerflo+ headphones. You can get yours online today with Auditech. We offer a wide range of headphones, as well as smartphones, mobile devices, and tech accessories at the best prices. Free Australia-wide shipping is available for orders over $100.
Shop Powerflo+ headphones online at Auditech today.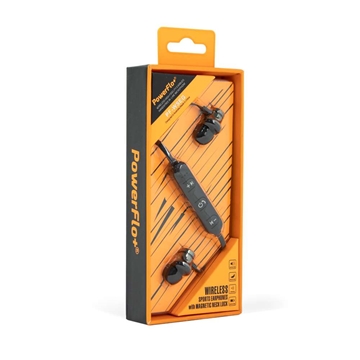 Wireless high-fidelity earbuds handsfree in-line microphone