Keep in touch and connected without being glued to your smartphone with a Samsung smart watch. Equipped with wireless Bluetooth connectivity capabilities and the latest software technology, Samsung smart watches are stylish, simple to use and versatile – they double as an activity tracker!
Sleek and simple designs make the Samsung smart watch the perfect accessory for any occasion. Whether you're on the go running errands, walking the dog, or out on the town, the Samsung smart watch is the right accessory for you.
If you're looking for a Samsung smart watch, you can't go past Auditech. We offer a wide range of Samsung smart watches at the lowest prices. But it's not just smartwatches, we also offer a huge range of mobile phones and smartphones from the biggest brands, as well as the latest tech and smartphone accessories. With free Australia-wide shipping for orders over $100, you can't go past Auditech for your smart devices.
Shop Samsung smart watches at Auditech today.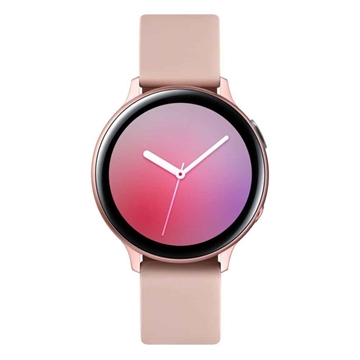 Crafted with a sleek design, convenient wireless connectivity, and an in-depth tracking setup, the Samsung Galaxy Watch Active2 44mm Aluminum Bluetooth lets you easily collect detailed health insights and stay connected in the modern world with style. Whether you're out on your regular jogs or pushing through an upcoming deadline, the Active2 helps keep you at an optimum performance level through your current routine
Crafted with a sleek design, convenient wireless connectivity, and an in-depth tracking setup, the Samsung Galaxy Watch Active2 44mm Aluminum Bluetooth lets you easily collect detailed health insights and stay connected in the modern world with style. Whether you're out on your regular jogs or pushing through an upcoming deadline, the Active2 helps keep you at an optimum performance level through your current routine