Protect your OPPO smartphone today with Auditech's range of OPPO original smart phone cases.
With a wide range of cases to suit their OPPO Find and Reno smartphones, you can personalise your phone as you like with one of their incredible designs.
Choose from bullet proof aramid fibre phone covers, colourful silicone cases, high tech LED View Wallet cases, and protective standing cases. OPPO wide range has been designed so that you can make the most of your OPPO smartphone.
With multiple options to suit all the latest OPPO smartphones you'll be able to find the perfect protective phone case for your OPPO smartphone when you shop with Auditech.
When you shop with Auditech, not only do you have access to a wide range of OPPO branded smartphone cases, but you can also shop their entire range of the latest tech products and accessories, including mobile phones, Bluetooth and wireless headphones, protective gear and more. Auditech's fast, reliable service and great prices makes them your first choice when shopping for tech gadgets. Shop Samsung Smartphone cases with Auditech today.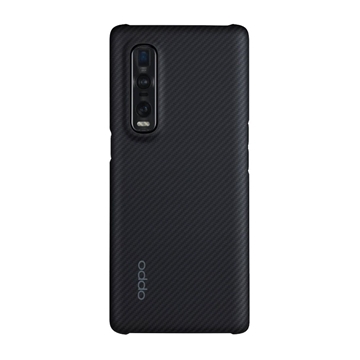 OPPO Case for OPPO Find X2 Pro Case - Strong Solid Aramid Fibre Hard Back Cover - Black