Aspera Mobiles have been made to suit your real needs. While the latest technology is always at the forefront of each design, the priority for Aspera is to create a smartphone or mobile phone that can get the job done.
Aspera's range of affordable phones fall into one of three categories – Smart Phones, Easy Phones, Rugged Phones. Aspera Smart Phones capture the technology and accessibility you would expect in a smartphone. Aspera Easy Phones have been created to for those who prefer a phone to be a phone, with keypads, cameras, and Bluetooth capability.  Aspera Rugged Phones have been made to be more than just waterproof, shock proof and drop proof – they are life proof!
When you shop with Auditech, you can be guaranteed that you are receiving premium quality, 100% genuine Australian products and reliable service. With a huge range of unlocked and network locked mobile devices available at Auditech, you will be able to find what you're looking for. Free Shipping for orders over $100.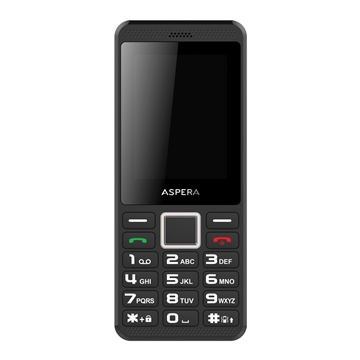 Looking for a simple candy bar style 4G phone with buttons? The Aspera F30 mobile phone is the one! It is compatible with all Australian/NZ 4G/3G frequency and features a 2.4" Display, VGA camera, 4GB (expandable) storage, MP3, FM Radio, and Bluetooth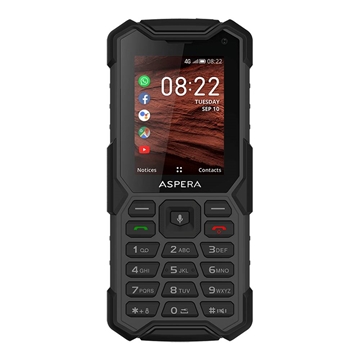 The Aspera R40 marries a truly rugged design with the innovative KaiOS operating system. The R40 is rated IP68, meaning the device is waterproof to at least 1m depth for 30 minutes and is fully dust proof. Its robust exterior is built for tough environments and reinforced for shock, vibration, water, dust and sand.