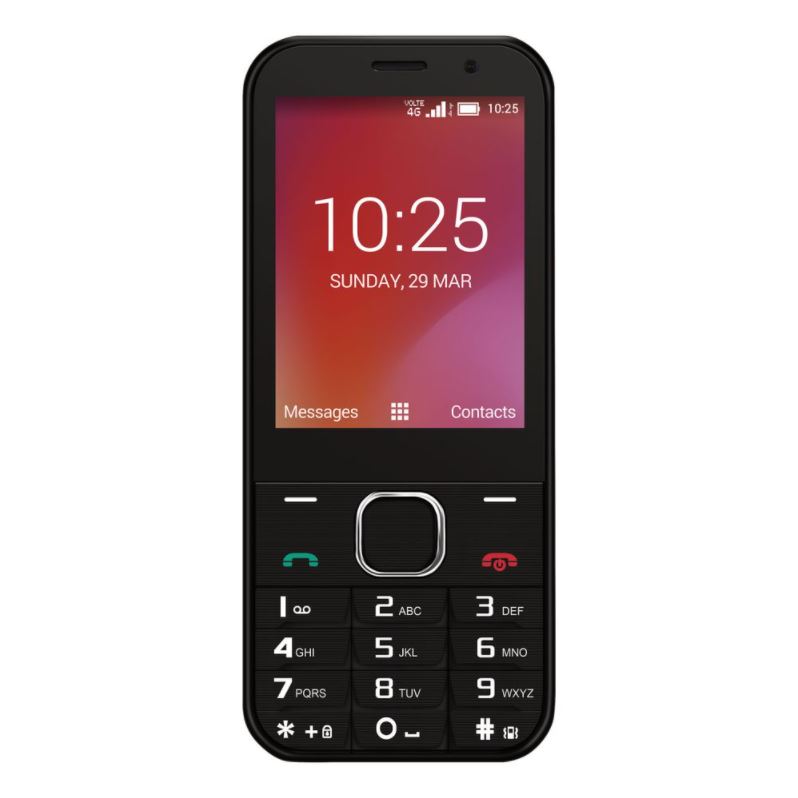 No one is ever without their phones nowadays. Young or old, the mobile is one gadget that is a necessity.
Owning a mobile phone definitely has its perks, and thankfully when it comes to phones and how you use them, you have many choices.
There are a variety of plans and phone networks out there and you have the option to sign up for mobile phone plans such as post-paid, pre-paid, pay as you go – something that works for your style.
Today though, we're going to focus on prepaid mobile phones and plans, and why you might choose one!
Is prepaid the right option for you?
What exactly are prepaid phones and plans, anyway? How are they different from postpaid plans?
Think of prepaid plans as a drink -- bottled water is full and sealed and as you consume it, it becomes less until it runs out.
The same idea applies to prepaid phones and plans - you get them "full" and use it according to your needs or wants.
So, essentially, you pay for a certain amount of credit, which allows you to make phone calls, text and use the internet. You pay this amount prior to use of this "credit", and once it runs out, you top up again!
Deciding whether getting a prepaid plan or phone is the best for you depends on a number of factors:
-        How often do you make calls or text? Consuming your prepaid phone credit relies heavily on how much of a caller or texter you are.
-        Are you going to make calls to landlines or mobile phones? These can sometimes have different charges.
-        Will you be making international or local calls?
-        Are you always out of Wi-Fi coverage area that you need to turn on your mobile data for internet use? If so, do you watch videos often or play games online?
Answering these questions can give you a pretty good idea about whether prepaid plans are for you or not.
The Benefits of Prepaid Phones and Plans
      The most obvious benefit of owning a prepaid phone or getting a prepaid plan is that you have to control your usage according to the plan's budget. This helps people manage their finances better since postpaid plans can give you a lot of legroom to do whatever you want until cut-off – which can leave you with a phone bill that's been racking up dollars upon dollars of fees.
      Prepaid plans are also best for people who aren't fond of making calls, or only use calls for emergencies or on occasion.
      Prepaid plans and phone will still allow you to make emergency calls even when it has no load or credit.
      Prepaid plans or phones are great for first time users such as teens or children.
      You won't be receiving bills anymore, but your carrier may send you a text to remind you that you're running low on credit.
      You can cancel the service anytime. There's usually no lockdown period for prepaid plans. A lockdown period is a certain number of months or years that the phone must be locked to a particular phone network for.
The Downside
Prepaid plans sound promising -- and they are to certain people -- but if you're not careful with usage you'll end up spending more than you should. 
The most obvious downside is that once you use up your credits, texting and calling are pretty much off limits. Unless you can buy credits as soon as possible, your prepaid phone is rendered useless for communication.
Also, if you keep using up your credits before it expires, you're forced to buy again. Buying credits can cause you additional fees -- some banks and money transfer services may charge extra. When you're careful about usage, the credits will eventually expire too. If you aren't great at budgeting, you might find yourself topping up your mobile credit again and again.
If you travel abroad frequently, roaming isn't provided by all networks. This could pose a problem and more expenses on your end as you might have to purchase a separate sim -- but this isn't as easy as you think. You'd need to pay an "exit fee" as some phones are locked to a carrier. You won't be able to use another network's sim if your phone is locked.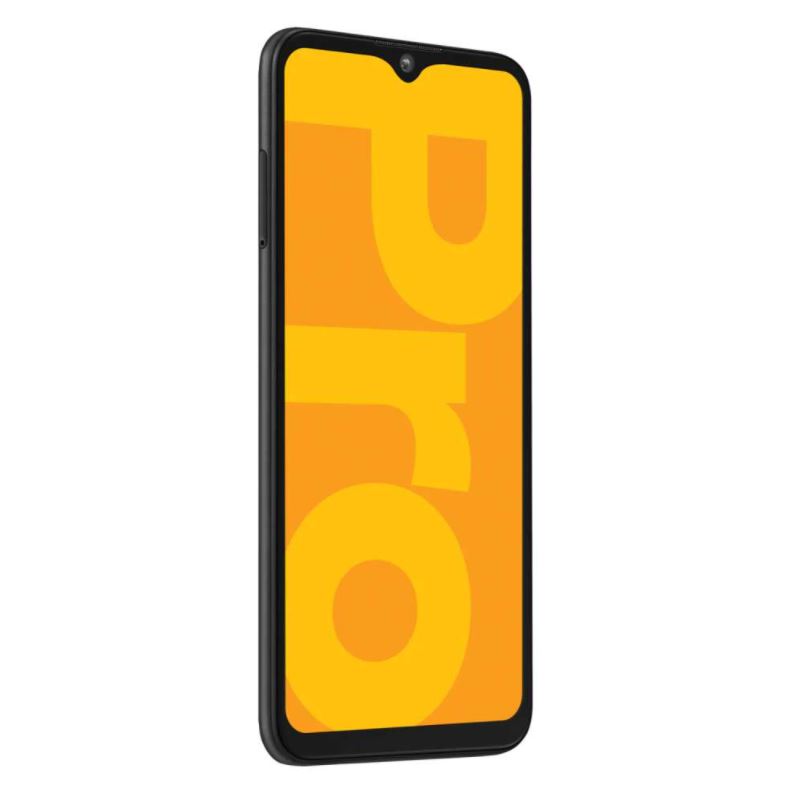 Prepaid Phones
Aside from prepaid plans, there are prepaid phone models that are actually preloaded with credits when you buy them. They're usually tied to a certain carrier and can come in a range of prices.
You can get some pretty high quality prepaid mobile phones, and even smartphones that you can use with some of the biggest networks in Australia.
Some of the prepaid mobile phone options you can get, include:
Telstra Network Prepaid Mobiles
Telstra offers a wide range of prepaid mobile phones, with options to suit all budgets. A great thing about buying a Telstra prepaid phone is that you have some of the best mobile coverage in Australia – Telstra is Australia's largest mobile network.
Some of the great Telstra Prepaid Mobiles out there include:
Telstra Lite 2 Z2315 - $49
A small phone that packs a punch, it has 4GX VoLTE and can function as a hotspot. It also has a back and front camera, with the rear boasting 2 MP. Not bad for a bar prepaid phone!


Telstra ZTE Essential Smart 3 - $99
This is the best phone to give a first-time user. Aside from it being affordable, it's a smartphone that has a 5MP with Flash rear camera + 2MP front facing camera with multi-shot mode camera for better quality photos. Perfect for your burgeoning social media savvy child!
Telstra Tough MAX 3 T86 - $595
The Tough MAX 3 T86 is a rugged phone built to take a hit whenever you're on the field. While rugged phones are known for their no-nonsense design, this one boasts smartphone features such as 16MP AF + 5MP dual rear cameras with LED Flash, 8MP selfie camera for better selfies and 3920 mAh Li-ion battery, Fingerprint reader, Face Unlock, NFC and Android 9.
Optus
Optus is probably number two when it comes to network size and coverage in Australia. You can also feel confident in knowing that you're going to have coverage in most areas.
Some of the Optus prepaid mobile options include:
Optus Motorola G8 Power Lite
The HD display of this Motorola mobile will ensure you can use this phone with ease and be entertained thoroughly. And the long-lasting battery means you don't need to worry about being caught out without a phone – lasting up to 3 full days on a single charge.
Optus Oppo A72
Slick, modern and feature packed, the Oppo A72 is a smartphone that is so easy to use. And with a high-quality quad camera and dual stereo speakers, you'll never miss any of the action.
Optus Samsung Galaxy A21s
Samsung Galaxy smartphones would have to be the biggest name in Android phones, and it's for good reason. The smooth Android 10 Q operating system, along with quad rear camera, Bluetooth capabilities, high-def display and fast charging battery means you won't be disappointed with the Samsung Galaxy A21s.
Shop with Auditech for Prepaid Mobile Phones Online
So, by now you're probably wondering where you can get your hands on a prepaid mobile phone. Well, you just so happen to be in the right place.
Here at Auditech we offer a huge range of prepaid mobile phones from some of the largest phone networks in Australia, including Telstra, Optus and Vodafone.
You can buy any of our prepaid mobile phones online easily from anywhere in Australia – we offer fast dispatch and Australia-wide shipping – with FREE shipping available for orders over $100.
But we're not just about prepaid mobile phones, we've got a huge range of unlocked smartphones and mobile phones that you can purchase online, as well as mobile phone accessories like cases, screen protectors, SIM cards, and basically everything you need to get started. And if that isn't enough, we've also got a range of wearable tech, smart home products, headphones and lots more.