Motivated by innovation, Naztech has worked hard to create the ultimate blend of form and function in their range of technology accessories.
Naztech sets new standards and has become a leader in providing technology products that have you in mind. Constructed from high quality materials, each Naztech product has been made to with reliability, convenience, and utility at the forefront.
With precision craftmanship incorporating innovative technology and style, the Naztech range of premium wireless accessories perfectly fits into your busy lifestyle.
Shop with Auditech for Naztech products. When you shop with Auditech, you are guaranteed high-quality, genuine products, provided to you with fast and reliable service. Get Free Shipping Australia-Wide on orders over $100.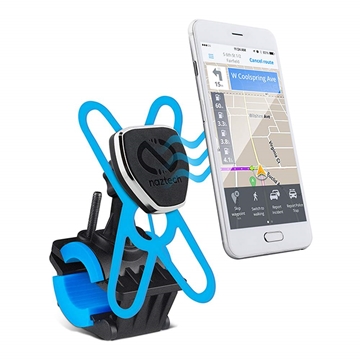 Ride with confidence! 100% safe and powerful magnets will firmly lock your device in place at the perfect angle to keep navigation, hands-free calling, and music control securely at your fingertips even on the bumpiest roads and roughest trails! Just hover your device near the base and feel the powerful magnetic force instantly latch on.