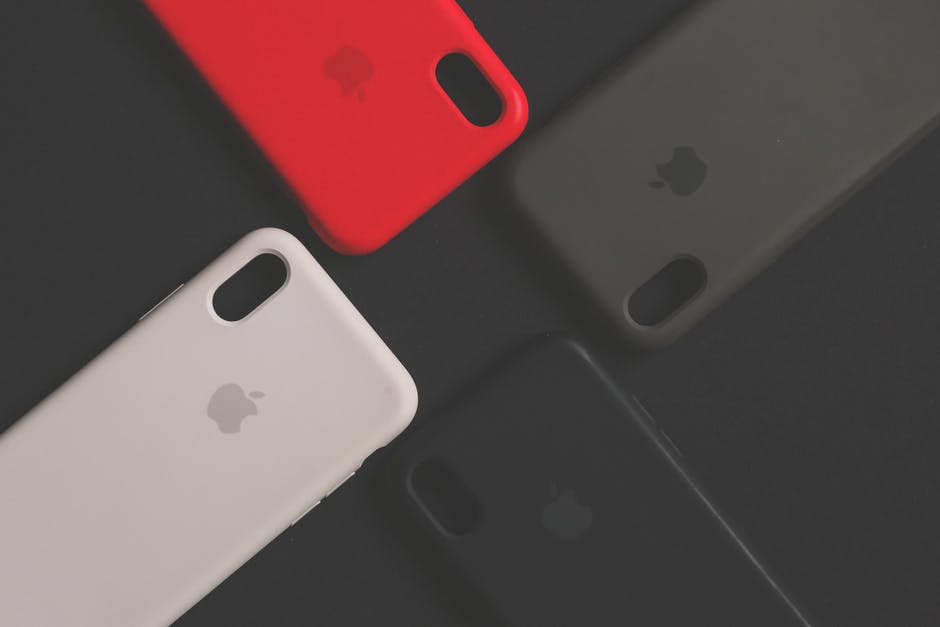 When shopping for a new phone, buying a new phone case is almost automatic. Especially if you're the type of person who loves to keep their phone in tip-top shape.
While some smartphones already come with a free case inside the box, there's a good chance it's just a clear gel case that's cheap and can easily be torn or damaged.
That's why we always recommend buying a separate phone case. This way, you can freely choose the level of protection that your phone needs.
By doing so, you can also bring out your style by choosing a colour that best represents you or have your case fully customised to your liking.
Here at Auditech, we offer a great collection of durable, functional, and fashionable phone cases. Although we don't offer customisation services, the items from our shop are stylish enough to pique your interest.
Our collection of phone cases can be categorized into six different types: silicone covers, polycarbonate hard cases, rugged cases, leather cases, fabric cases, and wallet covers.
Check them out below and see what perfectly matches your needs and preferences!
The Different Kinds of Cases You Can Get for Your Phone  
Silicone Phone Cases
Silicone is one of the most popular materials for phone cases. Modern silicone phone cases are normally made from "liquid silicone". That's why silicone cases are lightweight, flexible, and will fit snugly on your phone.
These cases normally come in a matte finish and are resistant to fingerprints and dust. They're also sticky to the touch so they provide a good grip not just in your hands but on surfaces as well.
Protection-wise, they're not the best ones out there if we're being honest. They can only shield your phone from light bumps and minor scratches.
But hey, if you're not that clumsy and you rarely drop your phone, a silicone phone case is just perfect! Like this one:
Samsung Silicone Cover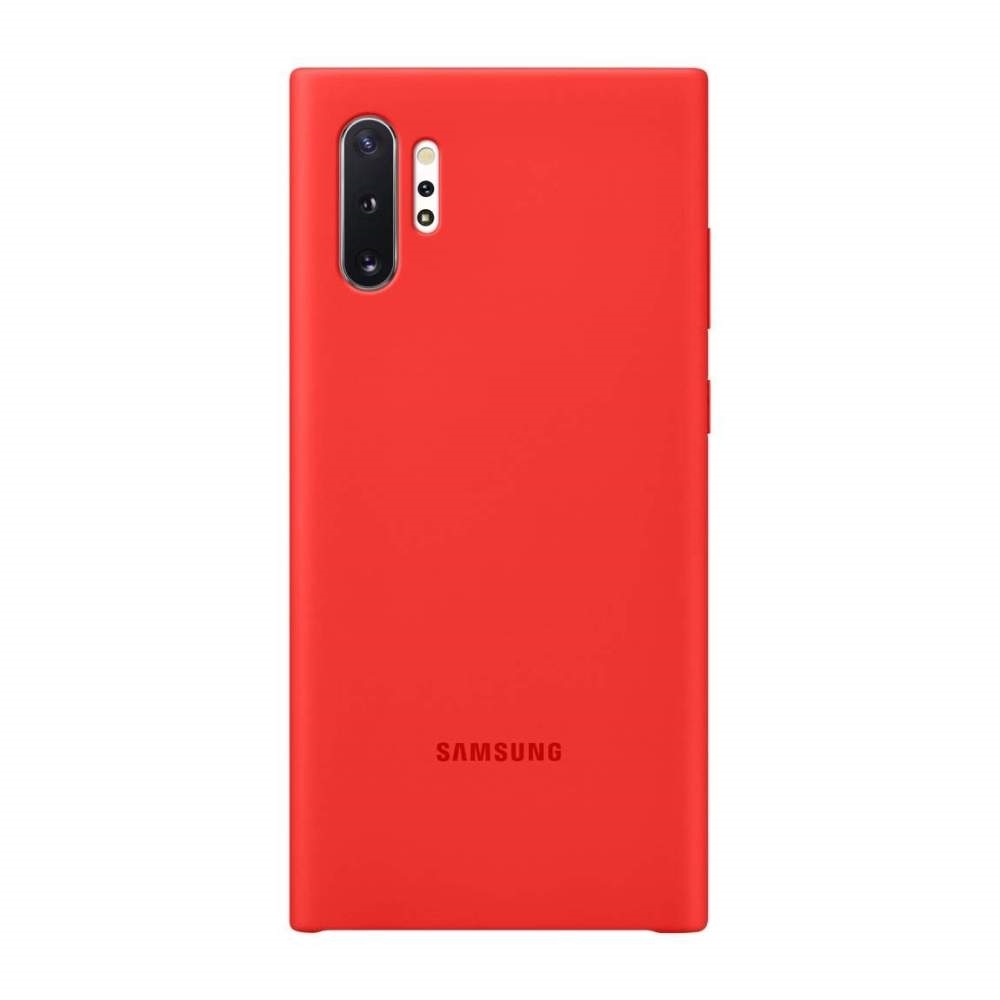 Silicone Phone Cover for Samsung Galaxy Note 10+
Get this Samsung silicone cover for:
Available in these colours:
Red
Silver
Pink
Berry Pink
Black
Blue
Green
Navy
Yellow
Polycarbonate Hard Phone Cases
Think of polycarbonate phone cases as toughened-up silicone cases. They're much more durable than the latter and will provide extra protection, but they're just as slim and lightweight as silicone cases.
Unlike silicone cases, however, hard cases can add extra cushion to the corners and edges of the phone which are more vulnerable to damage and scratches.
The best thing about these cases is that they come in a matte or gloss finish, and some are fully customisable! If that's your cup of tea, a polycarbonate case is the best way to go!
Check out this subtle yet sleek hard case:
Speck Presidio 2 Pro Case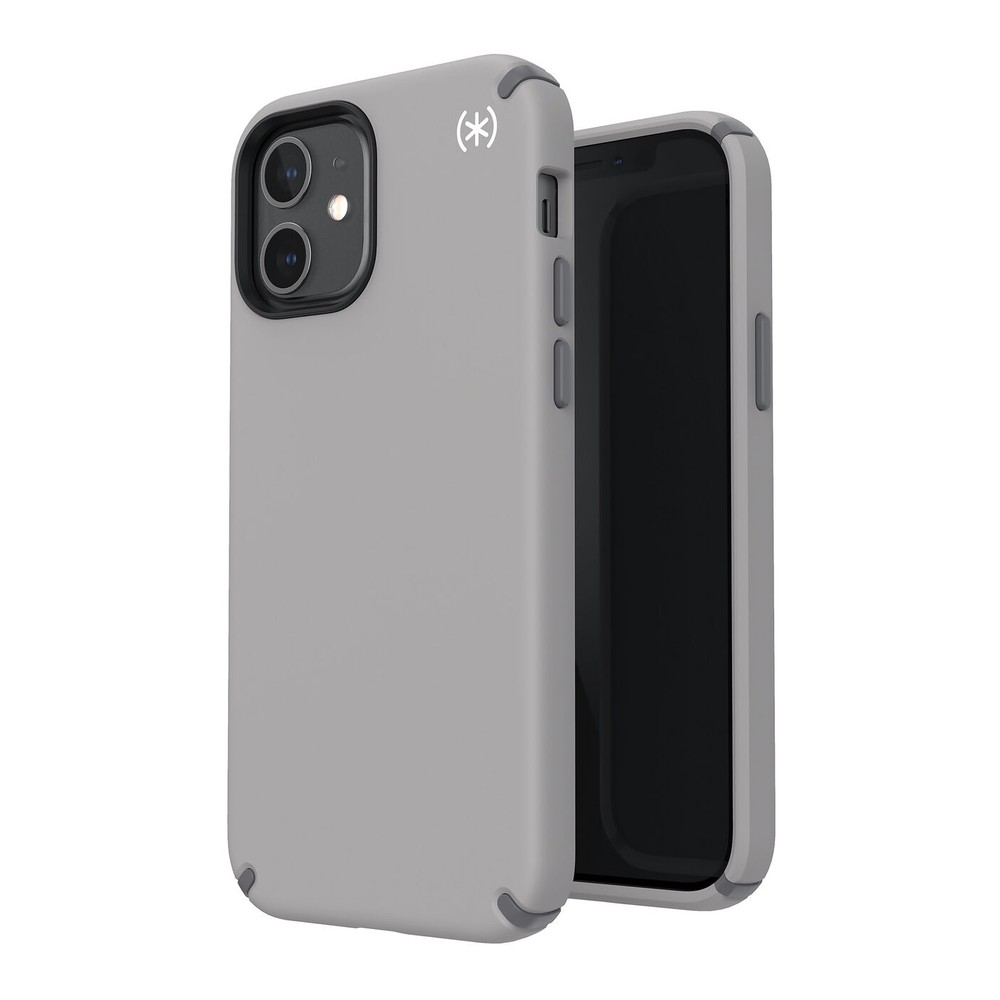 Speck Presidio2 Pro Phone Case for iPhone 12 & iPhone 12 Pro
Get this Speck-tacular case for:
Available in these colours:
Cathedral grey
Lush Burgundy
Coastal Blue
Black
Rugged Phone Cases
If you're a regular in repair shops or service centres because of shattered screens, broken rear glass, or liquid damage on your phone, there's only one solution to your problem: a rugged phone case.
These kinds of damage won't happen in the first place if you protect your phone with a rugged phone case.
This type of phone case is heavy, bulky, and usually comes in two or more impact-resistant parts to ensure the maximum protection of your phone.
Rugged phone cases are perfect for people who are working in harsh environments like construction sites, mining sites, and the like.
Or if you're just extremely clumsy, a rugged phone case is a must-have. Like the one below:
Pelican Protector Case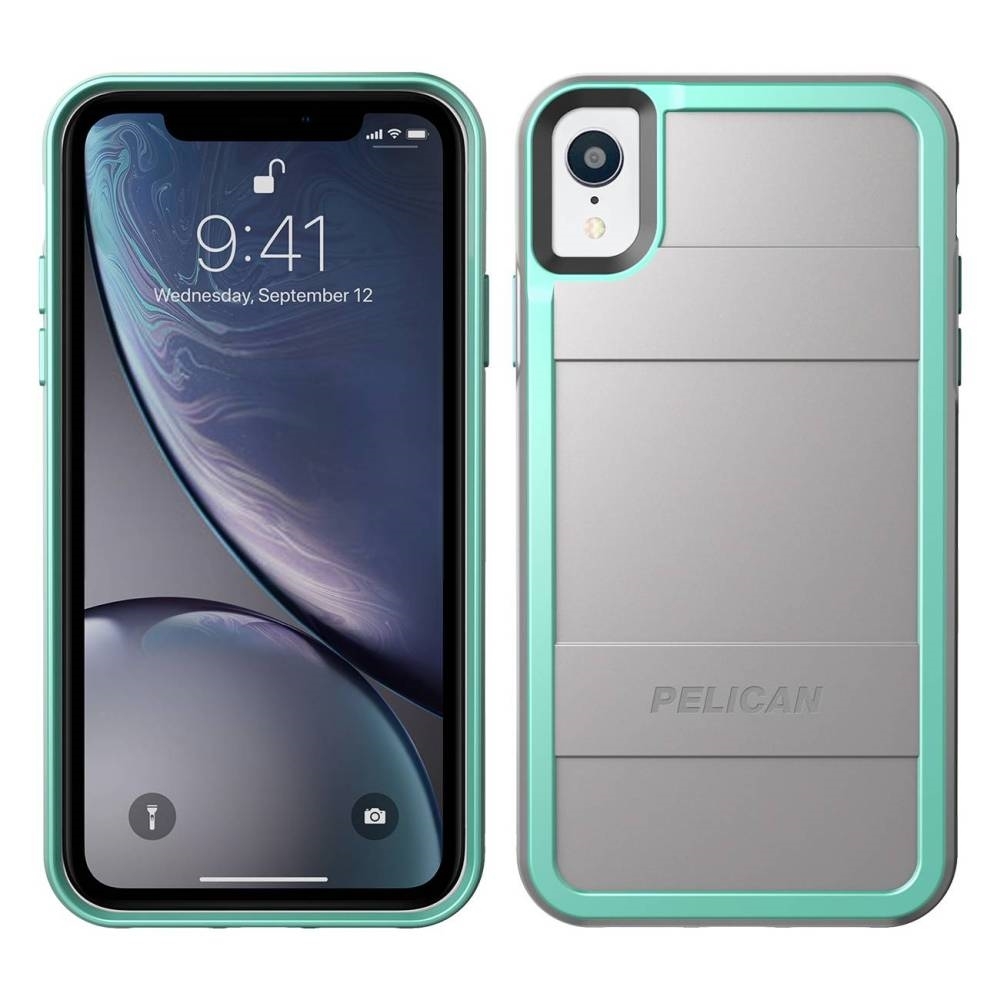 Pelican Protector Phone Case for iPhone XR
Get this solid Pelican Protector case for:
Available in these colours:
Aqua-Grey
Black
Black-Grey
Leather Phone Cases
If you want your phone to look more high-end than it actually is, using a leather phone case is a no-brainer. It doesn't matter if it's authentic or just PU leather, as long as it looks and feels like one.
Leather phone cases are not made of leather entirely. Most manufacturers make these types of cases with a hard inner shell, or a more flexible layer, as a base, then cover them with leather and line the insides with felt.
They normally come in different shades like caramel, brown, or black, but they're all equally posh and high-end looking.
You can even personalise them by stamping your name or an inscription of your choice. 
Uniq Outfitter Vintage Case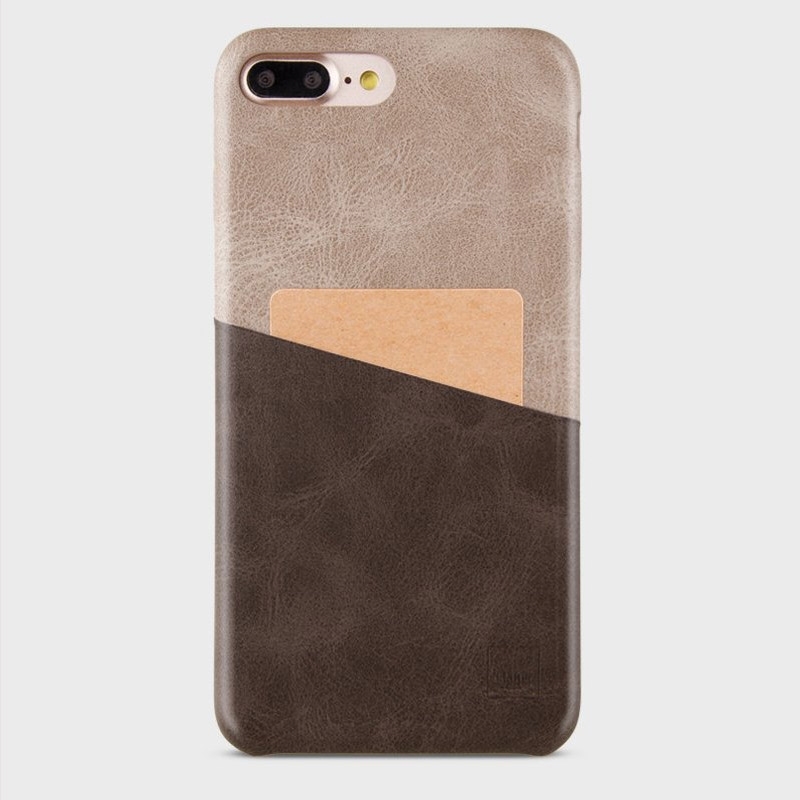 UNIQ OUTFITTER ID Phone Case for iPhone 7 Plus & iPhone 8 Plus
Get this Uniqly fashionable leather case for:
Available in this colour:
Fabric Phone Cases
Fabric phone cases are a minimalist's go-to protective case. If you're also that type who loves to keep everything subtle but stay uniquely charming, then go fabric this time.
Most fabric phone cases are made of tailored-knit exterior fabric and a soft microfiber liner creating a whole new aesthetic.
They're not the most protective case, obviously, but the grit and texture will provide a different tactile sensation, which is also part of the charm.
The best thing about them is that they're completely washable! All you need is water, a little bit of soap, and a toothbrush for spot cleaning.
Google Pixel Fabric Case

Google Fabric Phone Case for Google Pixel 3
Get this fab phone case for:
Available in these colours:
Pink Moon
Carbon
Cement
Bluish
Fog
Indigo
Wallet Phone Cases
As the name suggests, these types of cases double as a phone and a wallet.
This is made possible by combining a polycarbonate insert where you can clip your phone into and a wraparound leather (or other materials) that folds over the front side of the phone.
The folding leather usually comes with a few pockets where you can insert your cards, IDs, and a few bills.
If you love a leather phone case, but you want to add some functionality to it, you can't go wrong with a wallet phone case like this beauty:
EFM Monaco Leather D30 Wallet Case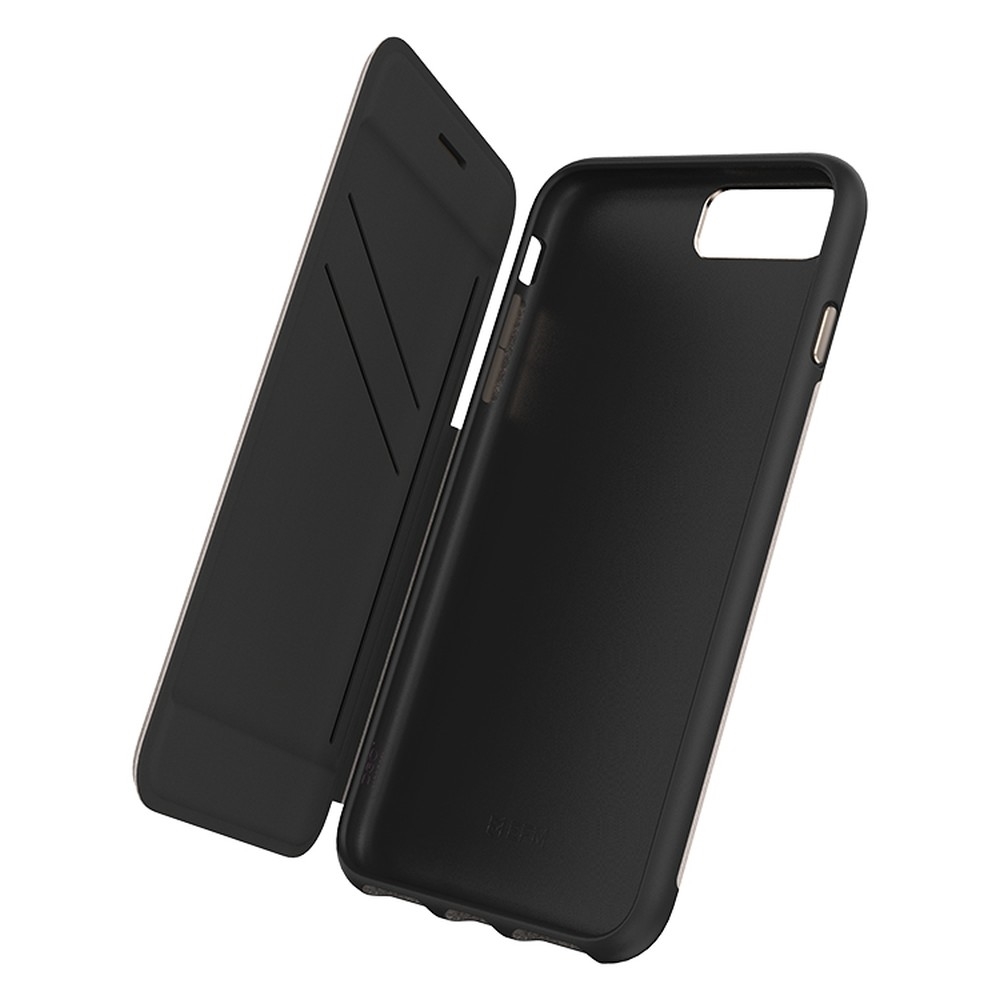 EFM Monaco Leather D30 Wallet Phone Case for iPhone 6 Plus, iPhone 7 Plus and iPhone 8 Plus 
Get this wallet phone case for:
Available in these colours:
Shop more functional and aesthetic phone cases at Auditech
If you didn't find your smartphone model from our samples above, don't worry. We've got more stylish and functional covers in our phone cases collection. 
Buy whatever piques your interest and we'll deliver it to you wherever you are in Australia. The shipping fee is on us for orders above $100!